Of volcanic origin, Saint Lucia is one of the many small islands that make up the Windward Islands of the Caribbean. Covering a total area of ​​617 km², Saint Lucia's landscape is dominated by dense jungle and a central ridge of forested mountains.
Saint Lucia is known the world over for the impressive twin peaks of Gros Piton and Petit Piton on its southwest coast. The positions of these peaks have been marked on the physical map of Saint Lucia above.
The highest peak on the island, Mount Gimie is located in the south-central mountain range and rises to 958 m (3,143 ft) above sea level. The island is drained by dozens small rivers that flow into the sea; the largest are Canelles, Cul de Sac, Mabouya and Soufrière. The island is surrounded by kilometers of sandy beaches, as well as many small bays.
Map of districts of Saint Lucia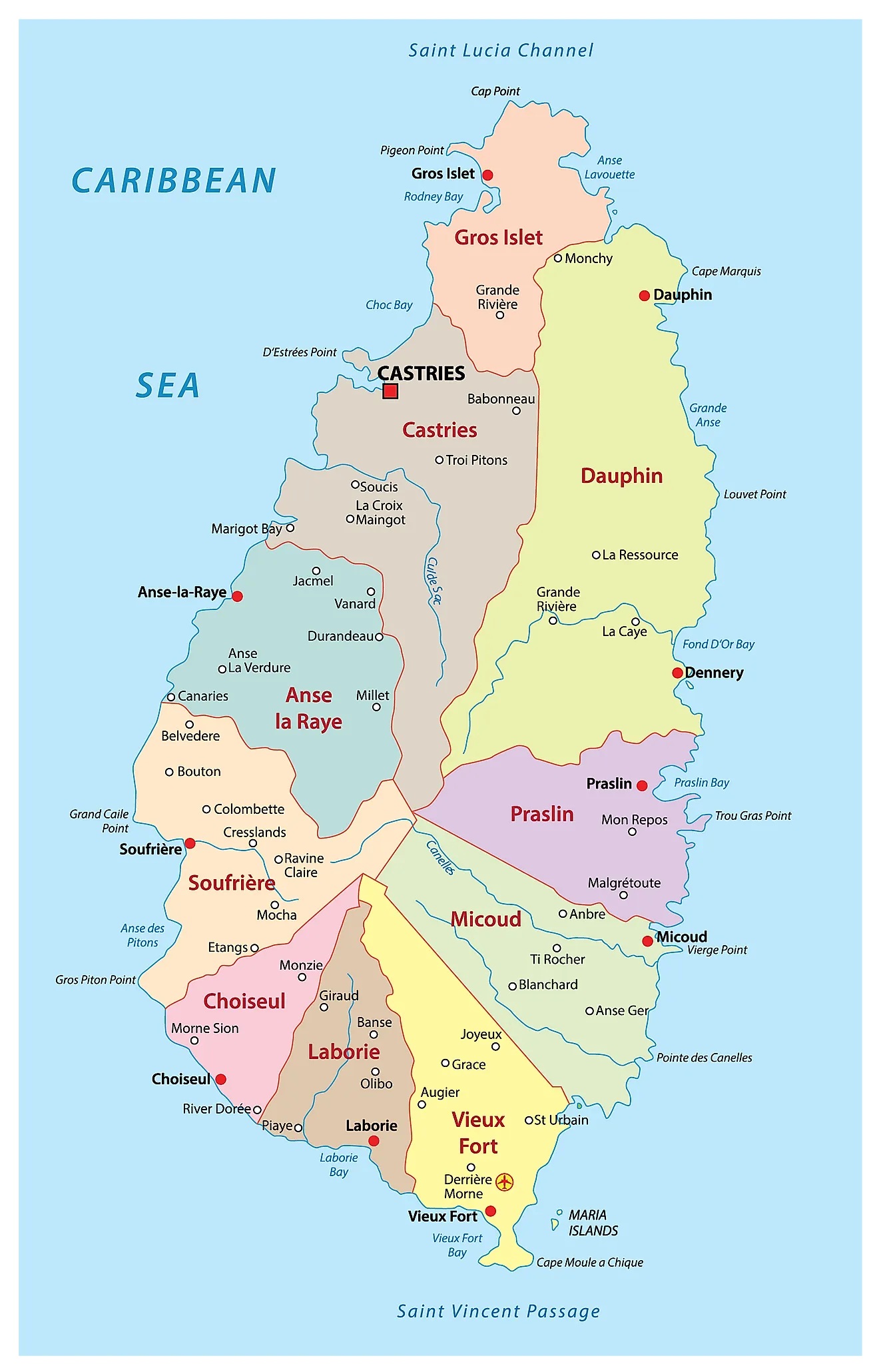 Saint Lucia is divided into 11 districts / wards. In alphabetical order, the districts are: Anse-la-Raye, Canaries, Castries, Choiseul, Dauphin, Dennery, Gros-Islet, Laborie, Micoud, Soufrière and Vieux-Fort.
Castries, the capital and largest city of Saint Lucia, sits on a sluice gate that was built on reclaimed land on the island country's northwest coast. Castries is the main port and a landlocked deep-water port of Saint Lucia.
Where is Saint Lucia?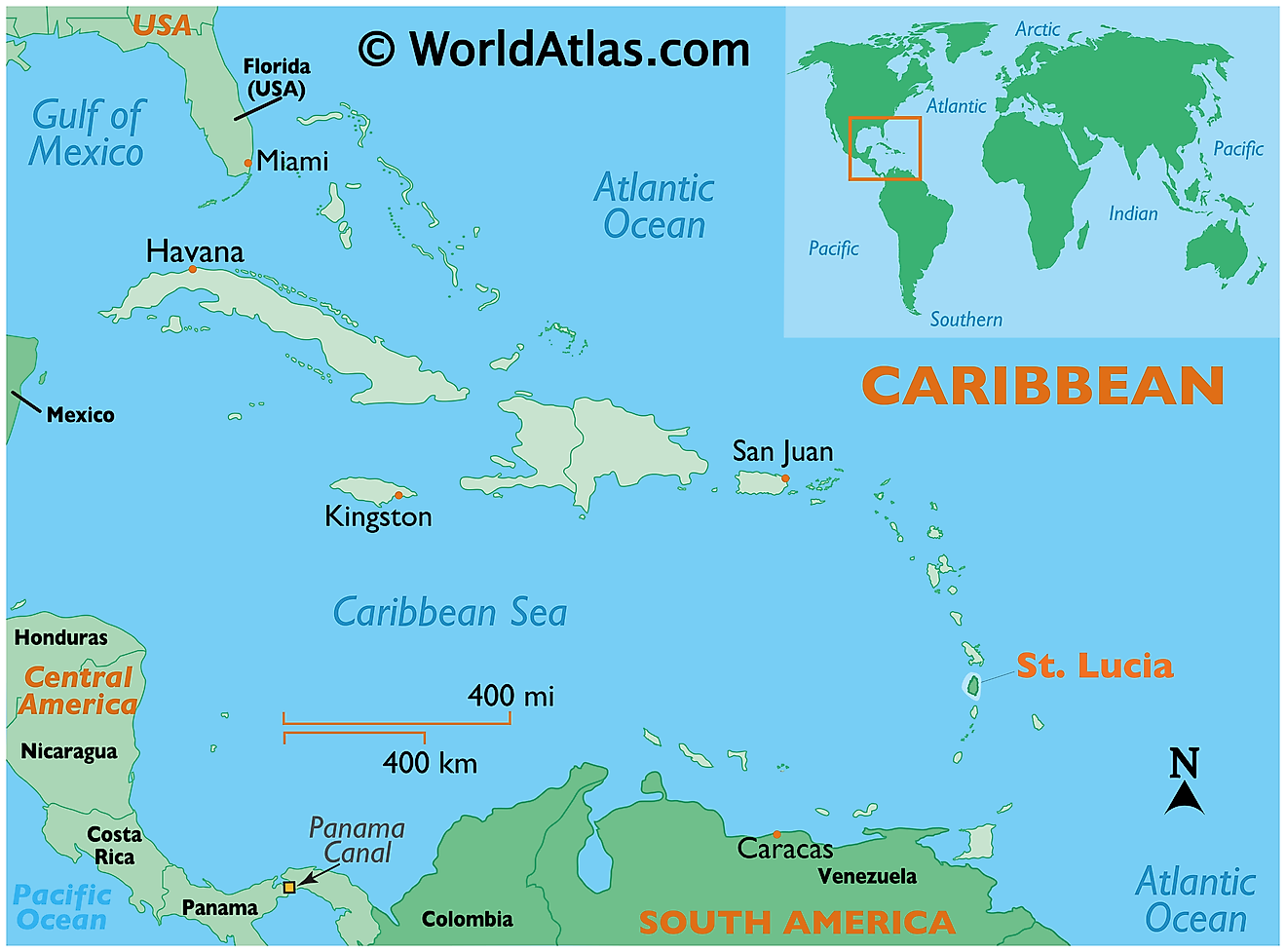 The Caribbean island nation of Saint Lucia is located in the Eastern Caribbean Sea in the Lesser Antilles region. Bothsd Largest Windward Islands – Saint Lucia is located in the northern and western hemispheres of the Earth. Saint Lucia is located northeast of the Saint Vincent Islands; in the north-west of Barbados and in the south of Martinique. It is surrounded by the Atlantic Ocean.
Regional maps: Map of North America
Outline Map of Saint Lucia
Highlights
This page was last updated on February 25, 2021